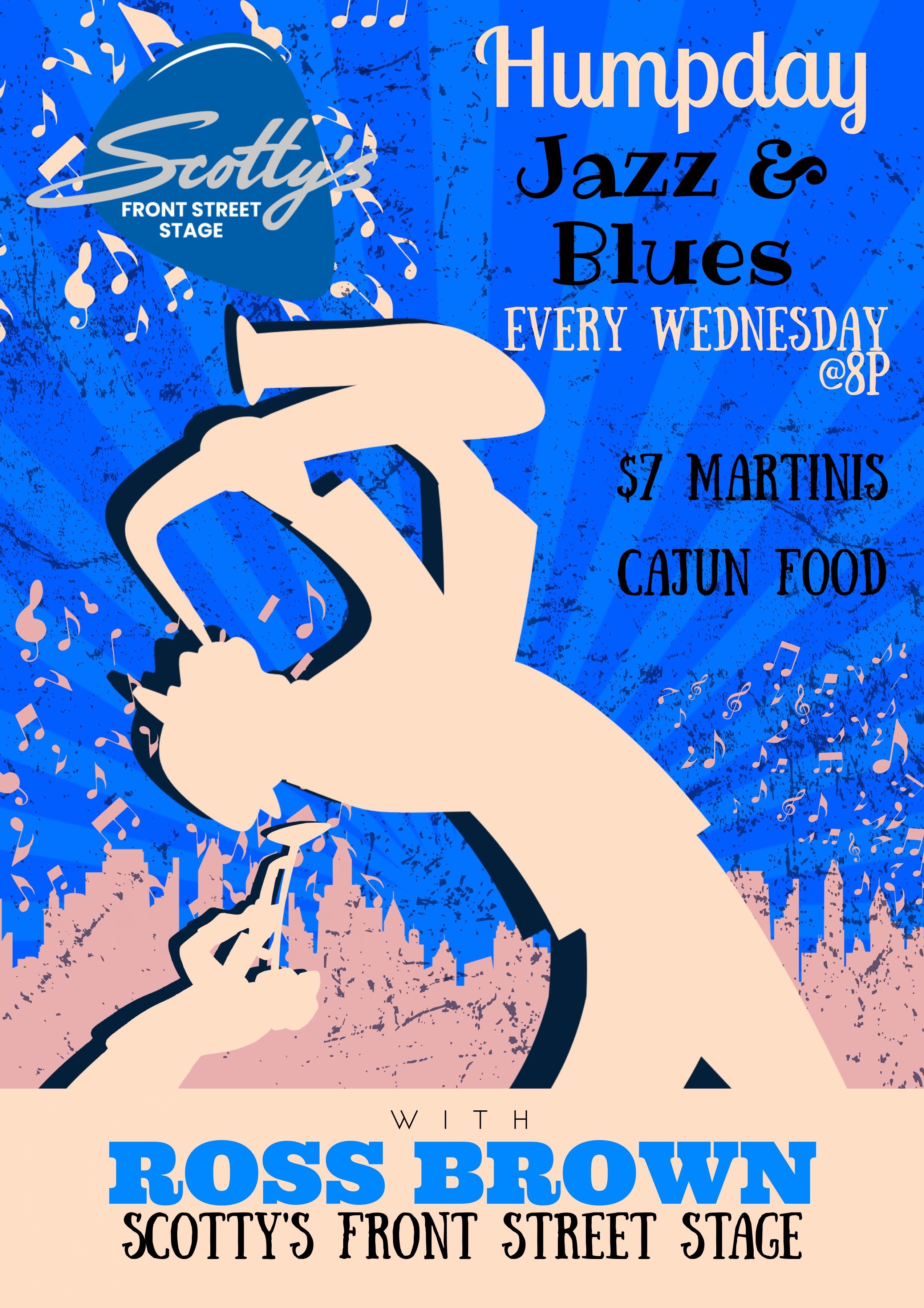 I am excited to announce a new weekly series!
Humpday Jazz & Blues Jam @ Scotty's Front Street Stage with Ross Brown and Friends
Wednesdays 8-11p starting February 24th and going forward...
The concept is a community building event hosted by Ross Brown with a house band made up of a rotating cast of Key West's finest rhythm section players and featured lead soloists. The house band will play and opening and closing set. We will also open up the stage to feature guest performances by other musicians, horn players, vocalists, and rhythm section players. Drummers should bring their own sticks. Musicians should bring their own instruments and cables. Guitar and Bass guests should be tuned to tuner before coming on stage. Vocalists should bring their own mic (for COVID safety). There is a house bass rig and the house band will share backline (drums and amps) with honored guests. The vibe will be groovy Jazz, Blues and R&B... We want to encourage people to play Jazz, but the format will not be restricted. Blues and R&B, funk and the like is cool... If you want to come out and play, get there early, bring your axe, sign up on the list and talk to Ross. Come prepared with songs to play. We will do our best to work in as many players in as possible within a 3 hour timeframe. 
Here is the line-up for our debut jam on Wednesday, Feb 24:
Skipper Kripitz - Drums, Vocals
Vincent Bergamo - Keys (Left-hand bass), Vocals
Ross Brown - Guitar, Vocals, MC
Tommy Tangie - Trumpet, Vocals
Please come out and support this hip, new and exciting Key West Music community event in Key West's newest live music venue!