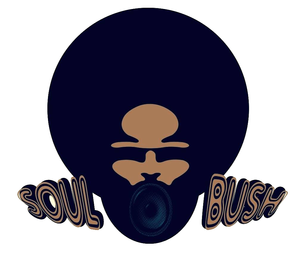 SOUL BUSH
My good friend and long-time collaborator Mustafa Akbar passed away in early 2020. SOUL BUSH is no longer performing. I am leaving this page up on my website to memorialize the band we once had. Mustafa brought some amazingly soulful funky vibes Key West. We miss him much. Praise to the Most High for the life of Mustafa Akbar!
SOUL BUSH featured: 
Aaron Fowler - Drums 
Jon Skiff - Bass, Vocals 
Ross Brown - Guitar, Vocals 
Mustafa Akbar - Vocals, Percussion 
SOUL BUSH was usually presented as a quartet with Drums, Bass , Guitar, and Lead Vocalist, sometimes adding a 5th player on Keys or Sax. The repertoire consists of classic Funk, R&B, Soul, Reggae and popular dance grooves, covering songs from artists such as: Marvin Gaye, Curtis Mayfield, George Clinton, Sly and the Family Stone, Prince, and Stevie Wonder. The band also performed original material drawing from Mustafa's archive of original releases. Mustafa Akbar's soulful voice was featured on most leads with Ross and Jon singing background vocals and some leads. Together the band sang beautiful three part harmonies. 
Mustafa Akbar was a seasoned soulful vocalist with silky smooth vocal style reminiscent of Marvin Gaye and Curtis Mayfield. He is an accomplished recording artist with two albums released under his own name and many other releases as a featured vocalist on tracks by various EDM producers including "Fort Knox Five", "Thunderball", "Afrika Bambata" and many more....